Proteomes - Arabidopsis lyrata subsp. lyrata (Lyre-leaved rock-cress)
Your basket is currently empty.
Select item(s) and click on "Add to basket" to create your own collection here
(400 entries max)

Overview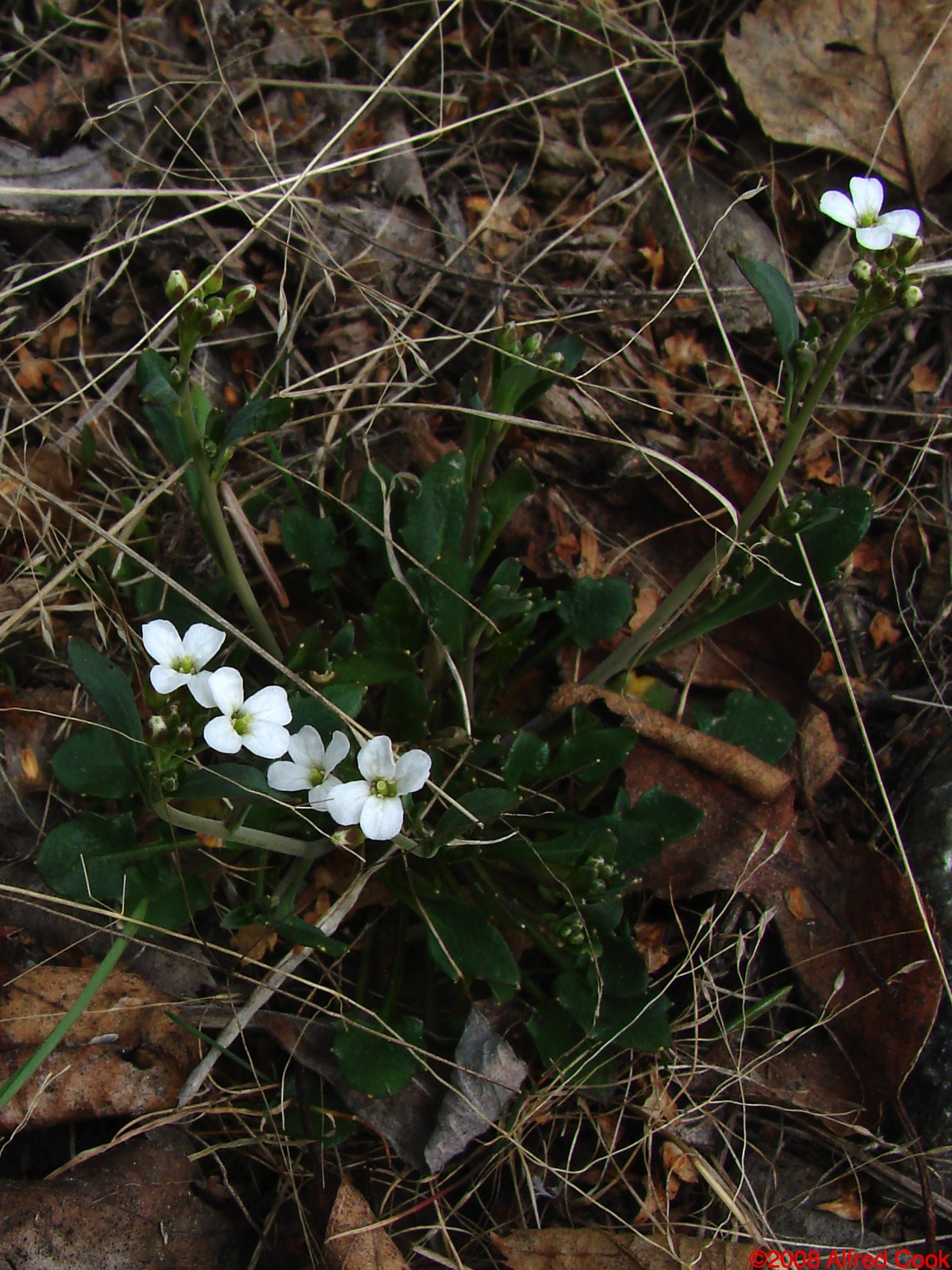 © www.alaskawildflowers.us
The Brassicaceae Arabidopsis lyrata subsp. lyrata is a close relative of the model organism Arabidopsis thaliana, from which is diverged around 10 million years ago. A. lyrata is an outcrossing diploid and, unlike the (generally) self-fertilising A. thaliana, has stable and spatially restricted populations or subspecies. This means that comparisons between the genomes of the closely related species could reveal the genetic basis of the invasive spread of A. thaliana and would also provide valuable data on the evolution of the A. thaliana genome.
The genome of A. lyrata subsp. lyrata is around 50% larger than A. thaliana (207 Mb and 125 Mb respectively) and is predicted to contain more protein coding genes (32,670 genes compared to 27,025 genes in A. thaliana). Analysis of their genomes suggest that reduction in genome size is the result of large-scale rearrangements and hundreds of thousands of small deletions found throughout the genome.
Publications
"The Arabidopsis lyrata genome sequence and the basis of rapid genome size change."Hu T.T.

,

Pattyn P.

,

Bakker E.G.

,

Cao J.

,

Cheng J.-F.

,

Clark R.M.

,

Fahlgren N.

,

Fawcett J.A.

,

Grimwood J.

,

Gundlach H.

,

Haberer G.

,

Hollister J.D.

,

Ossowski S.

,

Ottilar R.P.

,

Salamov A.A.

,

Schneeberger K.

,

Spannagl M.

,

Wang X.

Guo Y.-L.Nat. Genet. 2011:476-481(2011)

[

PubMed

] [

Europe PMC

] [

Abstract

]