Proteomes - Anolis carolinensis (Green anole) (American chameleon)
Your basket is currently empty.
Select item(s) and click on "Add to basket" to create your own collection here
(400 entries max)

Overview
Proteome name

Anolis carolinensis -

Reference proteome

Proteins

19,108
Proteome IDi
UP000001646

Strain

JBL SC #1

Taxonomy

28377 - Anolis carolinensis

Last modified

March 25, 2017
Genome assemblyi
GCA_000090745.2 from Ensembl
Genome annotationi
Ensembl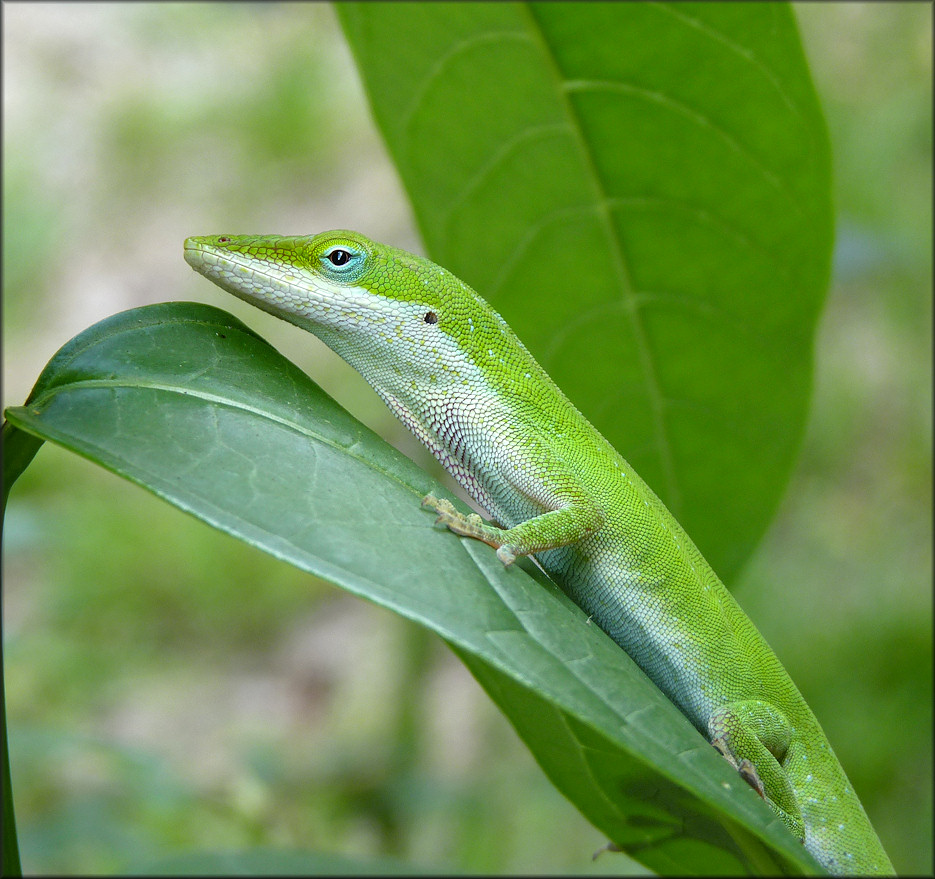 © www.jaxshells.org
The green anole is a lizard belonging to the Polychrotidae family. This insectivorous and herbivorous animal is native to North America. Many people keep it as a pet because of its ability to change color which is unique for this type of lizard.
The green anole genome has 18 chromosomes containing 1.8 Gb with 18,000 protein-coding genes. The reference proteome is derived from the genome sequence published in 2011.
Componentsi
Download
View all proteins
Component name

Genome Accession(s)

Proteins

Chromosome 1

2068

Chromosome 2

2039

Chromosome 3

1410

Chromosome 4

1448

Chromosome 5

1209

Chromosome 6

906

Linkage group LGa

0

Linkage group LGb

0

Linkage group LGc

0

Linkage group LGd

0

Linkage group LGf

0

Linkage group LGg

0

Linkage group LGh

0

Unplaced

10035

Mitochondrion

13