Proteomes - Anolis carolinensis (Green anole) (American chameleon)
Your basket is currently empty.
Select item(s) and click on "Add to basket" to create your own collection here
(400 entries max)

Overview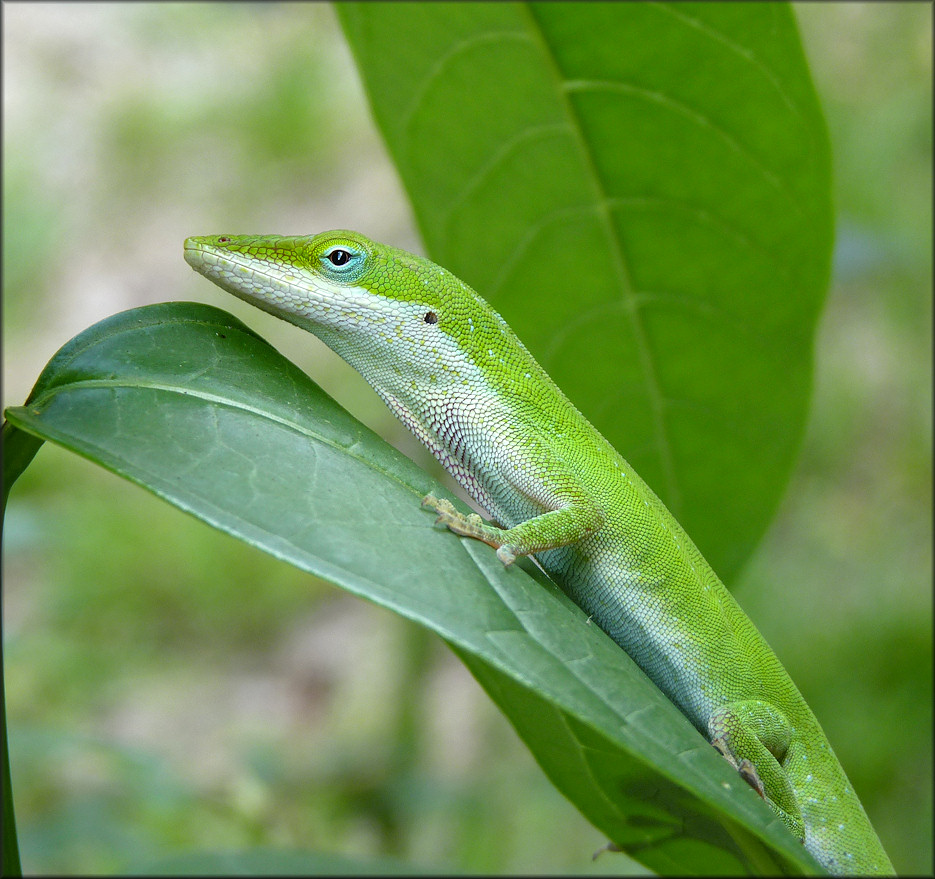 © www.jaxshells.org
The green anole is a lizard belonging to the Polychrotidae family. This insectivorous and herbivorous animal is native to North America. Many people keep it as a pet because of its ability to change color which is unique for this type of lizard.
The green anole genome has 18 chromosomes containing 1.8 Gb with 18,000 protein-coding genes. The reference proteome is derived from the genome sequence published in 2011.
Componentsi
Download
View all proteins
Component name

Genome Accession(s)

Proteins

Chromosome 1

2068

Chromosome 2

2039

Chromosome 3

1410

Chromosome 4

1448

Chromosome 5

1209

Chromosome 6

906

Linkage group LGa

0

Linkage group LGb

0

Linkage group LGc

0

Linkage group LGd

0

Linkage group LGf

0

Linkage group LGg

0

Linkage group LGh

0

Unplaced

5

Mitochondrion

13

Unassembled WGS sequence

10031
Publications
"The genome of the green anole lizard and a comparative analysis with birds and mammals."Alfoldi J.

,

Di Palma F.

,

Grabherr M.

,

Williams C.

,

Kong L.

,

Mauceli E.

,

Russell P.

,

Lowe C.B.

,

Glor R.E.

,

Jaffe J.D.

,

Ray D.A.

,

Boissinot S.

,

Shedlock A.M.

,

Botka C.

,

Castoe T.A.

,

Colbourne J.K.

,

Fujita M.K.

,

Moreno R.G.

Lindblad-Toh K.Nature 2011:587-591(2011)

[

PubMed

] [

Europe PMC

] [

Abstract

]